I've compiled a list containing the top 10 fun things to do in Orange County. I considered several factors when creating this list, including cost, year round availability and the overall positive experience. Have fun in Orange County, and don't forget to follow OCGreatDeals on Facebook, Twitter or by Email!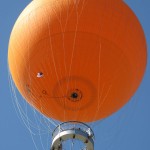 1. OC Great Park – This place is constantly growing and has so many free things to see and explore. Take a free ride on the big red balloon, watch a movie in the Great Lawn under the skies or attend one of their many weekly events. All these are free (including the parking) to do and see at the Great Park.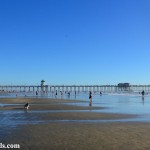 2. Huntington Beach Pier – There are so many things to do at and/or near the HB Pier. Park a block away in the residential area on the north side and parking is free. Take a walk on the pier, watch the surfers, bring a bike and ride up and down the long bike path, the activities are endless. Take a walk up Main St. and you'll find lots of great restaurants, shops, and of course the best gelato in orange county.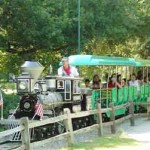 3. Irvine Regional Park – This place is more than a park, its home to the OC Zoo and the very popular Irvine Park Railroad. Have a picnic, take a walk, visit the zoo, take a ride on the train or rent a paddle boat, no matter what you do it's bound to be a good time.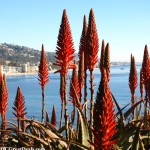 4. Laguna Beach – With so many art galleries, shops, restaurants, the picturesque beach is just a bonus. This is Orange County's best little secret. Well, not really a secret, but a great place to spend a day. Don't forget to take your camera so you don't miss Laguna Beach's wonderful views.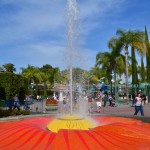 5. Downtown Disney – Want to get the "Disney" experience without paying the "Disney" price? Well that's what Downtown Disney will give you. It's not very big, but you'll find many shops, restaurants as well as entertainment during different times of the year. At night you can see the Disneyland fireworks from the south/east end. Don't expect to be there too long, I'd say it's about a 2 hour visit.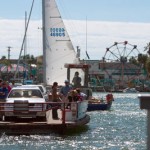 6. Balboa Island – Whether you take the ferry or drive around from New Port, this place is fun! If you're into surfing, head over to the south tip of Balboa, also known as The Wedge, you'll see some great local surfers and waves. Walk the pier and see some local sea lions. Walk around and explore this quaint little area, you wont regret it.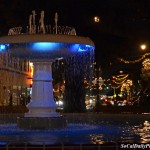 7. Orange Plaza – Locals call it The Plaza, others know it as the Circle in Orange, no matter what you call it this place takes you back in time. Reminiscent of a Hollywood movie set, this historical area looks like a typical American town did 100 years ago. It's center water fountain is colorful at night and refreshing during the day. Driving around the traffic circle allows you to see the many restaurants and antique shops.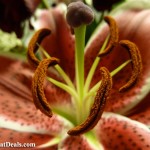 8. The Fullerton Arboretum – For a small fee of $3, you can walk and explore the grounds at The Fullerton Arboretum. What better way to spend a morning or afternoon than to be outdoors?
9. Orange County MarketPlace – This is one of the largest outdoor swap meets I've ever attended. You can find everything here, from fresh fruits to custom made birdhouses! The OC Market Place is open year round, except when the OC Fair is on in the summer.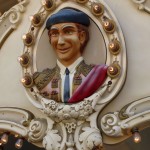 10. Irvine Spectrum – This outdoor mall has more to offer than just stores and shops. Every weekend you can find several free music bands playing for the crowds. Besides the large IMAX theater and many shops/restaurant, the Spectrum has so much more to offer. In the winter months they have an ice skating ring. Year round enjoy the merry-go-round and the large Spectrum ferris wheel.