Jamba Juice BOGO Coupon for January 2013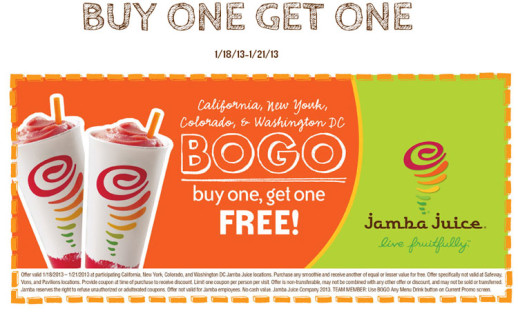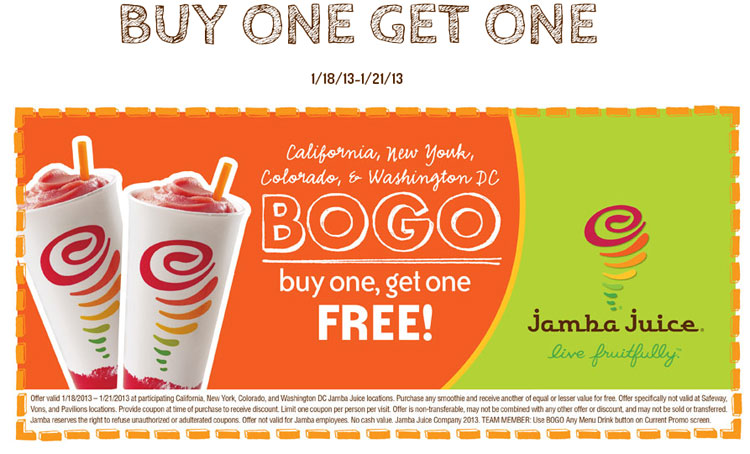 Here's a little treat from Jamba Juice, a Buy One Get One free coupon. Valid from 1/18/13 to 1/21/13, yup this weekend only. So take advantage of it.
Coupon is valid at participating locations in California, New York, Colorado and Washington DC only. Click on the coupon to see a full list of locations and to get the original coupon. FYI, don't print the coupon above, only the one HERE.
Here is the list of Jamba Juice locations in:
Have fun! Oh and don't forget, this Monday you can also go into many National Parks for free, see the full list of dates and parks here.