2012 Orange County Super Bowl Party Idea Deals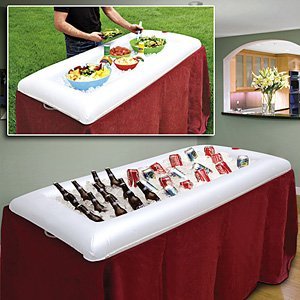 With the 2012 Super Bowl about a week or so away, here is a great idea to use for that special OC Super Bowl party, an inflatable salad (or beer) bar!
For only $10.55, I'd say that's a deal.
I found this while searching for ideas for our own Super Bowl party. One of the issues we always have is where to place the beer or snacks.
Party's in general are always messy and if there's ice, well we know how that goes.
This inflatable party bar looks to be a nice idea, we're not sure if we'll get it. However, the price is so cheap it's difficult to pass up.
To be updated on all deals in Orange County, be sure to follow us on Facebook, Twitter or by Email.
Have a local OC Deal to share? Let us know here.