2011 Christmas Holiday Toy Deals Online, LA and OC!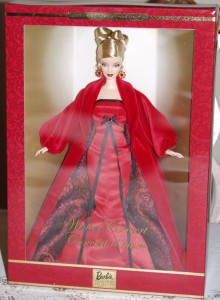 Only a few days left before Christmas, so here are the 2011 Christmas Holiday toy deals available online, in the LA and OC (Los Angeles & Orange County). I've also included information about Mattel's Outlet Stores, I've purchased toys there with discounts up to 75% off!
But first, there are a few places you can shop online with ease and save up to 60%. Here are a few categories you might want to look at:
– Gifts for boys
– Gifts for girls
– Gifts for pre-schoolers
– Gifts for 24 months and under
To make things easier for you to comparison shop, take a look at the toy deals from these other online retailers:
– Toys at Walmart – Free shipping until December 20, 2011
– ToysRus
– Toys at Kmart – Get free shipping on Friday December 16, 2011.
Also, remember that some local Walmart stores are matching prices from online retailers in the Los Angeles/Orange County area up to Dec 19, 2011. See my previous post for more information.
Finally, if you really want to save on quality toys for kids, visit one of the Mattel Outlets in Southern California. There are also stores located out of state.  Here are the locations and links:


Mattel Toy Store Outlets in California
The Mattel Toy Store – City of Industry
15930 Valley Blvd.
City of Industry, CA 91744
Phone (626) 855-6850
The Mattel Toy Store – El Segundo
333 Continental Blvd.
El Segundo, CA 90245
Phone
(310) 252-3384
The Mattel Toy Store – Pomona
2780 S. Reservoir St.
Pomona, CA 91766-6523
Phone
(909) 628-0522
The Mattel Toy Store – San Bernardino
1456 E. Harry Sheppard
San Bernardino, CA 92408
Phone
(909) 382-3785
Mattel Toy Store Outlets in Texas
The Mattel Toy Store – Fort Worth
501 Meacham Blvd
Fort Worth, TX 76106
Phone
(817) 302-3360
The Mattel Toy Store – Laredo
8702 Killam Industrial Blvd.
Laredo, TX 78045
Phone
(956) 728-2441
Mattel Toy Store Outlets in Wisconsin
The Mattel Toy Store – Middleton
8400 Fairway Place
Middleton, WI 53562
Phone
(608) 830-4200
The Mattel Toy Store – Wilmot
12400 Fox River Road
Wilmot, WI 53192
Phone (262) 862-4966