Track Santa's Arrival to Orange County – Free!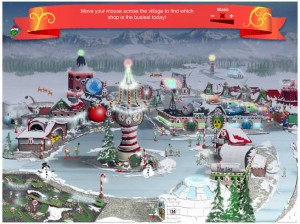 Have fun with the kids and track Santa online via the NORAD Track Santa website. A countdown clock displays the days to Santa's arrival to Orange County (or anyplace really) plus the kids can visit a virtual online village of the North Pole and play games.
It's a pretty cool site, and it's all for free!
I love sites like these, because they make it easy for the kids to interact and follow along. We all see the different Santa's at the local mall's, such as South Coast Plaza or Brea Mall, but there's something special a child feels when they believe that Santa actually travels from the North Pole to their home.
The Norad Track Santa website allows kids along with their parents to share in this fun tradition.
Here is a video recap from last year as Norad tracked Santa's journey. Was that the Orange Plaza? 😉