Black Friday Restaurant Deals for 2011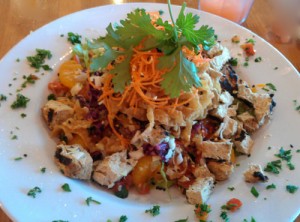 Restaurants are now targeting shoppers on Black Friday, November 25, 2011. So after a long day or should I say night, head over to these restaurants for a nice "cheap" meal!
Note that some offers require you to print out a coupon for the discount. Look at each offer before you head out on Friday.
Also, remember that these discounts are available at participating locations. Many restaurants are individually owned so ask before you place your order or call ahead.
Arby's – Free 22oz. drink & small fries with purchase of any sandwich, see coupon for details.
Chili's – Three different coupon offers each day from Black Friday through November 27. Yum!
Denny's – Black Friday weekend save 20% off your entire purchase with coupon.
Häagen-Dazs Shops – Sign up on their Facebook page to get a buy one get one free on any
Dazzle Frozen Dessert. Must sign up first and only available on black Friday, see Facebook page for details.
Quiznos – Free chips or cookie plus a free drink with purchase of a regular sub or salad, good through November 28, 2011.
Restaurant.com – The Feed it Forward campaign allows you to send free $10 gift certificates to friends and family.
TGI Fridays – Head over to their Facebook page for a free appetizer when a group of 3 or larger eats in the bar.
Tony Roma's in Fullerton & San Marcos – Only at these two locations, get $10 off your purchase of $30, see details.
Finally, you might want to check out the many restaurant holiday gift card deals list I posted earlier. You can save big time with these cards if you eat out often.