Free Catalina Express pass on your birthday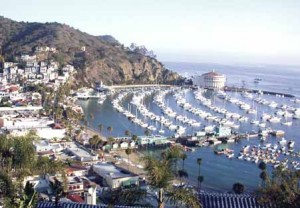 Update: This offer has been officially extended past the April 30th, 2012 date to April 30th, 2013! Nice Deal! Register the same way, see below for details.
Get a free round trip pass ticket to Catalina Island on your birthday, courtesy of Catalina Express!
That's right, Catalina Express is celebrating their 30th Anniversary and is offering anyone a round trip ticket ride to Catalina on their birthday. Because availability is limited I would register right away. Which by the way is the first step in getting your free Birthday Pass.
It's very simple to get your free Birthday Pass ticket, simply follow the steps below. Here are the details:
– Must pre-register online.
– You'll get an email confirmation with a link to print your Free Birthday Pass ticket.
– Then before your trip, call or reserve a spot online using a special code printed on your Pass.
– Finally, show up at the ticket booth, with your Birthday Pass and ID showing it's your birthday and that's it!
Offer is good for round trip travel on your birthday between May 1, 2011 to April 30, 2012 (Now extended from May 1, 2012 to April 30, 2013!). Get full details about this promotion on the Catalina Express promo page. I don't know about you, but I'd say this is a great deal for Orange County residents or anyone in Southern California!
I've added it to my list of free birthday deals, I'm always updating it so you can get other free stuff on your birthday!