Kodak Easyshare 12MP Digital Camera with Case – 4GB SD Card for under $65!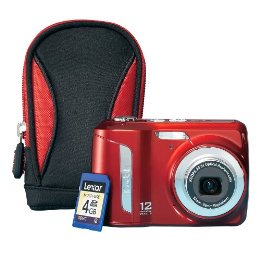 Since the Holidays are upon us, I thought I would share a good deal on a compact digital camera. Instead of waiting for Christmas to get a camera, you can get it now! Start taking pictures during the Holiday season instead of after!
At Target.com, you can a great camera, the Kodak Easyshare 12.0MP digital camera with a carrying case and 4GB SD memory card for only $62.10 and free shipping! Now that's a great deal! Be sure to use the promotional code TIKJY4K6 to get the lower price.
Have fun!