Free Thai Chicken Cashew Chicken Breast at Panda Express!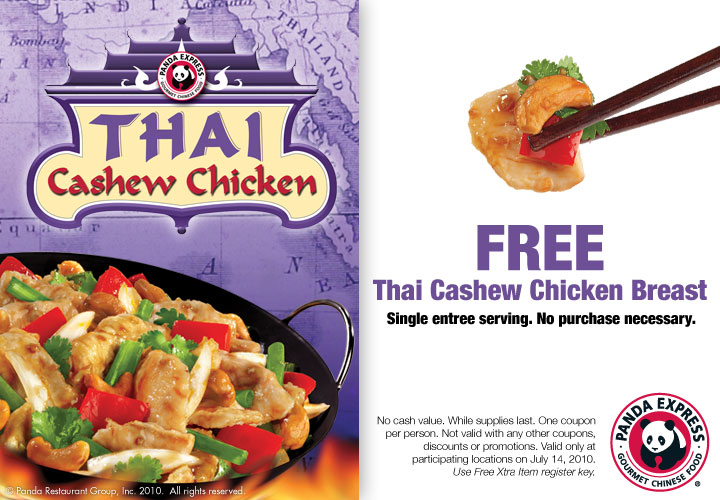 On Wednesday July 14th, 2010, Panda Express is giving away a free entree of their Thai Chicken Cashew Chicken Breast. One coupon per guest, while supplies last and at participating locations only.You must use the coupon below. The best part is that there is no purchase necessary, now that's a great deal!
Print the coupon below, and a quick tip, anytime you use a coupon for a free item, be sure to ask the person taking your order if they will accept the coupon prior to serving you. Although most all Panda's will accept it, there are a few of them that may not, its best to ask first.
Go here to find an Orange County Panda Express near you.
Get your free Thai Chicken Cashew Chicken Breast entree coupon here.
I eat Panda at least once or twice a week, so you know I like this offer!