Free Orange Chicken at Panda Express Summer Hours June 1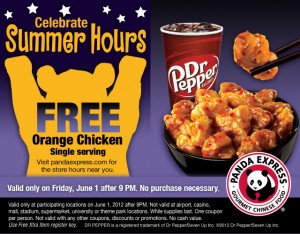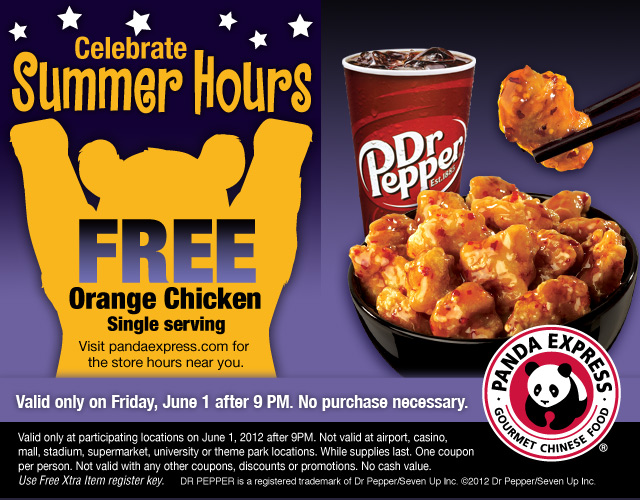 Get a free single serving of Orange Chicken from Panda Express this Friday June 1, 2012 from 9 p.m. to closing. You must use this coupon on the right.
Oh yeah, did I mention there is no purchase necessary? I'd say that's a cool deal. Panda Express is promoting new "Summer Hours", so perhaps they'll have more deals throughout the summer.
I'd say Orange Chicken is one of their more popular entree's so it's no surprise that they start with it on the Summer Hours deals.
To find a Panda Express near you, visit their website.
My wife and I love Panda Express, we eat at various locations in Orange County, so I know we'll end up taking advantage of this deal.
Reminder, you must use this coupon. Click and print.
*Note that the offer is not available at airport, casino, mall, stadium, supermarket, university or theme park locations. Also, it's only available at participating locations and while supplies last.