May is National Photography Month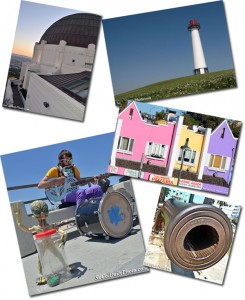 May is National Photography Month and there's no better place to take pictures than in Southern California, but more specifically right here in Orange County!
National Photo Month was first proclaimed by President Ronald Reagan in 1984 (actually it was only a week, in later years it expanded to a full month). Taking pictures has always been a fun activity for me, as you know I contribute pictures to the Southern California Daily Photo site whenever I can. So I've been looking forward to this month.
Other than the cost of buying a digital camera (or use your camera phone), taking pictures is free. Long gone are the days of snapping a picture and waiting for the film to get developed. Today we can snap and share in an instant.
So why not make a conscious effort to take one picture each day for the month of May? I don't know if I'll take a photo each day but I will make the effort. I'll be posting them at SoCalDailyPhoto.com.
I encourage you to do the same, get outdoors, enjoy life and capture it with your DSLR, compact camera or cell phone camera. Taking pictures is relaxing plus it inspires creativity. If you have kids I especially suggest you allow them to express themselves through pictures.
There are so many places and events in Orange County that are perfect for taking pictures. For example later this month the Duck-A-Thon event in Huntington Beach will drop thousands of rubber ducks over the side of the pier, now that's a picture perfect moment.
National Photography Month photo ideas
Take a picture:
That tells a story.
That expresses your mood.
That will make someone smile.
Of your work space.
Of something you've created in the past.
Of a food dish you've created.
Of yourself enjoying a day off from work.
Go out, have fun and share your pictures…its 2012 National Photography Month!
Note: If you'd like to share and submit an image you've taken, feel free to submit one here to socaldailyphoto.com, be sure to write a little description of the image when you do. If it gets chosen, it may be posted on socaldailyphoto.com and/or ocgreatdeals.com!