2011 Christmas Holiday Gift Card Bonuses, Deals and Freebies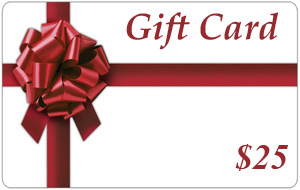 The only time of year I purchase gift cards is during the Christmas holiday season. Many offer added bonus cards or extra giveaway deals with your gift card purchase. Recently I found one that offered a free ticket to the Safari Park in San Diego! (See list below)
So I've compiled a list of Christmas/Holiday gift card offers available nationwide, in addition to a few regional offers in the southern California area.
Christmas Holiday Gift Cards with Bonuses and/or Extras
Buy a $30 Gift Card get a $5 Concession Card.
Receive a $10 Promotional Card with the purchase of $50 in Gift Cards. Offer valid for Gift Cards purchased through Dec 31, 2011. Promotional Cards valid from Jan 2 through March 31, 2012.
Buy $100 in gift cards and receive a $20 Reward Card that is valid Jan 3 to March 6, 2012.
For every $50 Gift Card purchase receive a $10 Reward Card for use in the new year.
Receive a $20 certificate with every $100 purchase of gift cards. Offer ends 12/31/11. $20 certificate valid through 6/30/12.
Buy $25 or more in Gift Cards and receive a Holiday gift voucher worth $5 off a $20 purchase. Extra $5 gift voucher is redeemable from 1-1-12 to 1-31-12.
Buy $500 in Gift Cards, get $100 Reward Card. Buy $300 in Gift Cards, get $50 in Reward Cards. Reward Cards valid Jan 1 through March 31, 2012.
Buy$100 in gift cards and receive a $20 Bonus Card. For qualified purchases between Nov 1 to Dec 31, 2011. Bonus card valid Jan 1 through Feb 10, 2012.
Purchase $25 gift card and get a $5 Bonus Buck that is valid  Jan 1 – Feb 29, 2012.
Spend $25 on gift cards or eCards and receive a $5 Bonus Bites card.
Local Orange and LA County Christmas Holiday Gift Card Bonus offers
Purchase $50 in Gift Cards and we'll give you a $10 Complimentary Card.
Purchase Irvine Spectrum Center and/or The Market Place gift cards worth $100 or more between November 25 and December 31, 2011 and receive one FREE Africa Tram Safari Ticket to the Safari Park in San Diego.
Misc Christmas Holiday and end of year Bonus Deals
I'll be adding more deals as I find them, so be sure to follow us on Facebook, Twitter or by email! If you know of a local gift card holiday offer or deal, be sure to let us know!
Just in case you missed these other great Orange County holiday deals and offers soon to expire, here they are again:
– Knott's Berry Farm free admission for police and firefighters.
– One year subscription to the Sunday edition of OC Register for only 2 cents!
– 10% off admission to the Queen Mary in Long Beach.
– Newport Landing whale watching 50% off coupon.