OC Halloween Candy Buy Back Program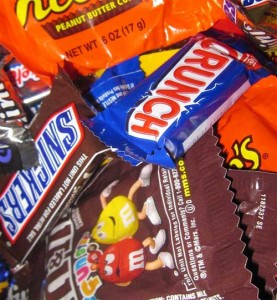 Every year during Halloween, kids in Orange County get tons of candies as they go trick or treating. By the following day, with so much candy in the house there's only two options, eat them or participate in the local OC Candy "Buy" Back Program.
What is the Candy Buy Back Program you ask? Well, certain local participating dentists sign up and "buy back" your kids Halloween candy at a scheduled events for cash, coupons, toothbrushes and other creative exchanges. Each participating dentist has their own specific offer.
The dentists then send the candy to Operation Gratitude and other military support groups. These groups then mail the candy to U.S. Military deployed in harm's way.
Because each dentist conducts their "candy buy back" differently, you must find one who participates in the program and ask for details. To find a local Orange County dentist who is participating in the Halloween Candy Buy Back Program, enter your zip code on the following page:
– OC Halloween Candy Buy Back Program Dentist locator.
For complete details visit the Halloween Candy Buy Back program website. Or contact your local dentist and ask them if they participate in a candy buy back program.
Have a safe and happy Halloween!