Free kids admission to San Diego Zoo & Safari in October 2011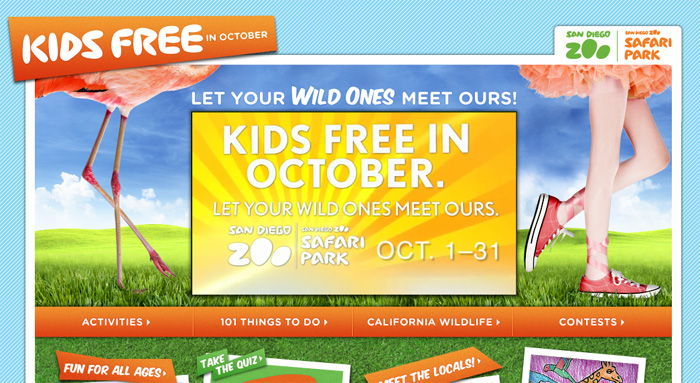 This October 2011, the San Diego Zoo and San Diego Zoo Safari Park is offering free kids admission for ages 3 to 11 years old!  Regular kids admission is normally at least $30 per park, so free admission for the month of October is a great deal.
These parks are very kid friendly, here are a few links to help you plan your day at the zoo.
Offer details:
Date: October 1 – 31, 2011
Price: Free for kids 3 -11 yrs old.
Location: San Diego Zoo and San Diego Zoo Safari Park
— Get more details of this offer at the San Diego Zoo free kids admission page.
Address:
– San Diego Zoo is located at 2920 Zoo Drive in Balboa Park, just north of downtown San Diego.
– The Safari Park is at 15500 San Pasqual Valley Road, Escondido, California 92027-7017
Note that the San Diego Zoo and the Safari park are about 35 miles apart so if you plan on visiting both, allow at least an hour for travel time.
Have Fun!
OCGreatDeals.com has become the #1 independent site in Orange County for local great deals. Don't miss a single update, follow us on Facebook, Twitter or by Email!