Barnes & Noble buy one get one Real Fruit Smoothie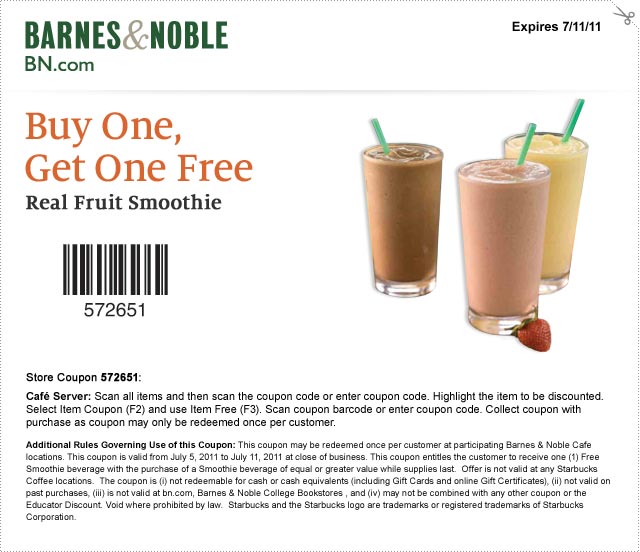 Print out a Barnes & Noble buy one, get one free Real Fruit Smoothie coupon.
Coupon expires on Monday July 11, 2011 so don't wait too long! To print yours, click on the coupon or this link. It will take you to a new page with other Barnes & Noble coupons, scroll to the bottom and you will find the printable version.
Not a bad deal if you ask me, order a couple of these, pay for one, get a book and you're set!