One dollar movies at Regal Theatres!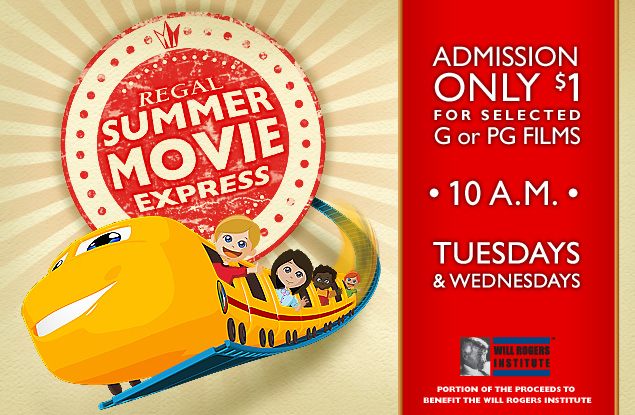 Regal theaters seems to be on a roll this summer, first they gave us free movie popcorn and now they're offering $1 admission to select G and PG!
For the next 9 weeks, the Regal Summer Movie Express at select Regal Cinemas, United Artists and Edwards Theatres will offer selected G or PG rated movies for only a dollar on Tuesdays and Wednesdays at 10:00am.
You can find a location near you here.
Here is a list of participating theatres in Orange County.
This Orange County deal is perfect for that stay at home mom or dad who is looking to keep the kids busy on their summer break.
————————————————————————–
For the best Orange County deals, events, or free offers, especially the Great ones 😉 don't forget to follow us on Facebook, Twitter, or by Email.