Selena Gomez at The Block in Orange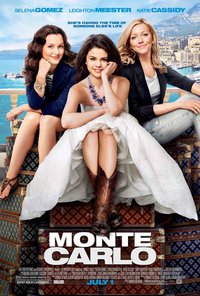 This Sunday, June 12th 2011 a special free event will take place at The Block in Orange. Selena Gomez, the singer/actress will be doing a Q&A session (not sure if she'll be singing at this particular stop) promoting her new movie Monte Carlo, which opens on July 1, 2011.
If you have young kids or teenagers at home, I'm sure this will be a fun event. From my understanding she is taking a tour around the country promoting her movie to various malls. So this will be a great opportunity for her local fans in Orange County to see her live and in person!
Event takes place at the AMC Movie Court from 12noon – 6pm. They will have other "interactive" events and giveaways, I'm not sure how long or exactly when she will be there, but expect a lot of people to show up prior to the noon start time. Be aware the earliest you can start to gather at the courtyard will be 11AM, that's only one hour before it starts! Walk don't run. 😉
******Update: Please see the update on Selena Gomez appearance at The Block  at Orange after her reported hospital visit. Plus if she will still appear at the Sunday event.
Details:
– Cost: FREE
– Date: Sunday June 12, 2011
– Time: 12noon – 6pm
– Location:  The Block at Orange – AMC Court
20 City Boulevard West
Orange, CA 92868
(714) 769-4001 VIEW MAP
Here is the official trailer for the movie Monte Carlo.
Don't miss a single deal, event, or free offer in Orange County, especially the Great ones. 😉 Follow us on
Facebook
,
Twitter
 or by
Email.