Art-A-Faire at Huntington Beach Pier Plaza – Free event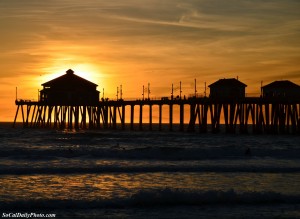 It's going to be a warm weekend, so why not head out to the beach? This weekend April 16-17, 2011 at Pier Plaza next to the Huntington Beach Pier, the popular Art-A-Faire will be going on from noon-sunset. It's all free to browse the area, except of course for the parking. Park out in the street two blocks in and get free parking, the walk is short and good for your heart.
Many local artists will be selling their crafts, most are handmade original artworks. If you're looking for a special HB beach photo, woodwork or handmade jewelry, this is the place to get it.
Best of all, it's only a few steps from the beach! Like I said earlier, the forecast calls for a 75-80 degree weekend, so bring your sunblock! Make it a fun free full day and stay for the beautiful Huntington Beach Pier sunset, the views are always beautiful!
Date: Saturday & Sunday April 16-17, 2011
Time: noon – 7pm/sunset
Location: Main St & Pacific Coast Hwy in Huntington Beach (Pier Plaza, next to pier)