Teachers free admission at SeaWorld San Diego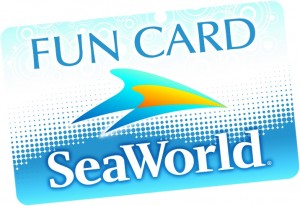 SeaWorld San Diego is honoring Southern California teachers by offering a FREE 2011 Fun Card, which means free admission for the rest of 2011!
Offer is open to Southern California credentialed teachers (within zip codes 90000-93599) only.
To get your free Fun Card, there are a few requirements:
1. Register by April 30, 2011.
2. Print your Free 2011 Fun Card eVoucher.
3. Bring your original printed eVoucher and all required credentials below with you on your first visit:
– Current Teacher/School I.D.
– Valid California I.D.
– Current paycheck stub (within the last 30 days)
Present all documents to the SeaWorld San Diego Will Call/Travel Voucher Window to get your FREE 2011 Fun Card!* You must redeem your Fun Card before May 31, 2011. The Card will then expire on December 31, 2011. Plus there are some black out dates: on May 29, July 3&4 and September 4, 2011.
Visit the SeaWorld San Diego Teacher site to register. If that link does not work, try this one! Have fun!