Good 12 mp digital camera for under $60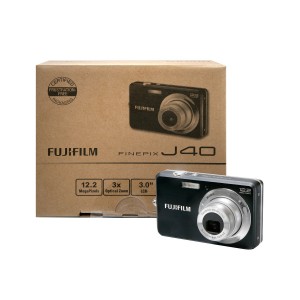 As you know, I love taking pictures, but hate spending large amounts of money on a digital camera and I don't you should either.
Here is a Fuji Finepix J40 12 mp digital camera with 3x optical image stabilization zoom and 3″ LCD screen for only $59! It also includes a 2 GB SD card. According to the description it also records movies. So not bad for $59 bucks.
Hope everyone is having a great holiday season. I know there hasn't been too many updates lately, but I'll be having some up soon.