OCTA Bike Rally this Friday and $25 discount coupon from JAX Bikes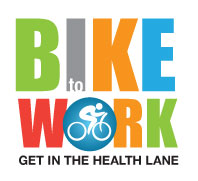 The OCTA is promoting its Bike to Work this week and this Friday May 21, the OCTA is having a special Bike Rally.  On Friday you can ride along with the CEO of the OCTA through a special route. Here is a map of the route. If you pledge to ride (free), you get a $25 discount coupon for Jax Bicycle Center.
But hurry, all Bike to Work pledges must be received by, noon PST on Thursday, May 20, 2010.
To pledge for the bike to work event, visit the OCTA bike rally website.
Go here for more information about Bike to Work week and the OCTA.
It may not seem like your typical great deal, but when you factor in the benefits of a healthier lifestyle by exercising and a $25 discount coupon for JAX, I think its the best deal in OC this week!