Half-price Frappuccino blended beverages at Starbucks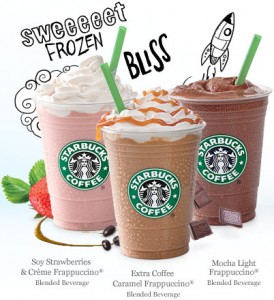 Starting May 7th through May 16th, Starbucks will be offering their new Frappuccino blended beverage at 1/2 off the regular price between 3pm-5pm. Seems they want to promote the fact people can create their own blend of Frappuccino.
It may not be free, but at 1/2 off, if you buy 2 of them, its like getting one for free!
Starts 5/7-5/16 from 3pm-5pm at participating Starbucks.