Free family event "Picture the Park" at OC Great Park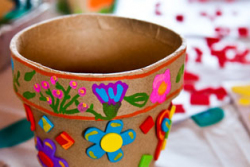 If you haven't been to the OC Great Park you are missing out! This Saturday April 17th, there having a family fun event called Picture the Park. An event that "encourages imagination and creativity through design and functional art".
The event is ideal for kids 5-12 yrs of age, but families will be able to create art as a group. The focus will be the Parks agricultural development.
While you're there, why not also take a free ride on the Big Red Balloon? This park has a lot to offer, take advantage of it!
Date: Saturday April 17th, 2010
Time: 12:00 p.m. – 3:00 p.m.
Location: OC Great Park in Hangar 244 and the Farm & Food Lab
Free Parking & Admission
Map & Directions