Free things you can do today Sunday, April 4th 2010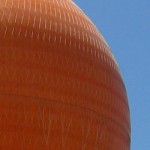 Here are a couple of things you can do free today, Sunday April 4th, 201o.
– Take a free ride on the Big Red Balloon at the Orange County Great Park.
– Free admission today only at the Museum of Latin American Art in Long Beach.
– Why not spend Easter Sunday at your local park?
Have fun everyone!